Asymetrix was founded by Microsoft co-founder Paul Allen. The company's flagship product was Toolbook, a Hypercard-like authoring tool for creating Windows multimedia applications. I joined the company after moving to Seattle.
I found my ideal role as a Program Manager, a position in which I could design product experiences, but also be expected to define features and drive them to successful delivery.
I designed new UIs for Toolbook and produced wireframe and completed designs for educational authoring tools, user assistance aids, concepts for future products, and feature additions to existing products such as InfoModeler and Compel.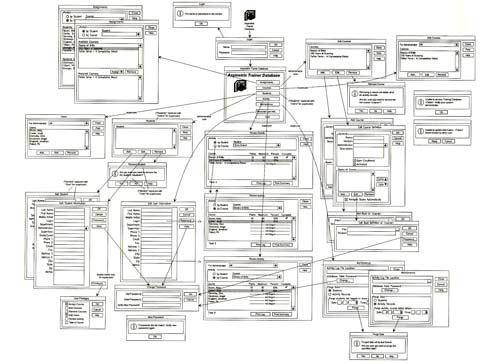 Although my first experience in designing for Microsoft Windows was while at One Touch Systems, I received ample experience at Asymetrix. I designed UI approaches that later became popular in other Windows products such as Microsoft Visual Basic.
At Asymetrix I was exposed to many talented people. With Paul's association to Microsoft, I was able to get visibility into upcoming products and technologies. I had the opportunity to accompany Paul and visit one of his companies, Interval Research, to explore bringing some of their ideas into Asymetrix.
Ultimately Paul Allen decided to change his business strategy, diversify and expand his portfolio by buying lots of other companies. He downsized Asymetrix and helped a large group of us find new positions at Microsoft.